The Requirement to set Rest and Meal Breaks is restored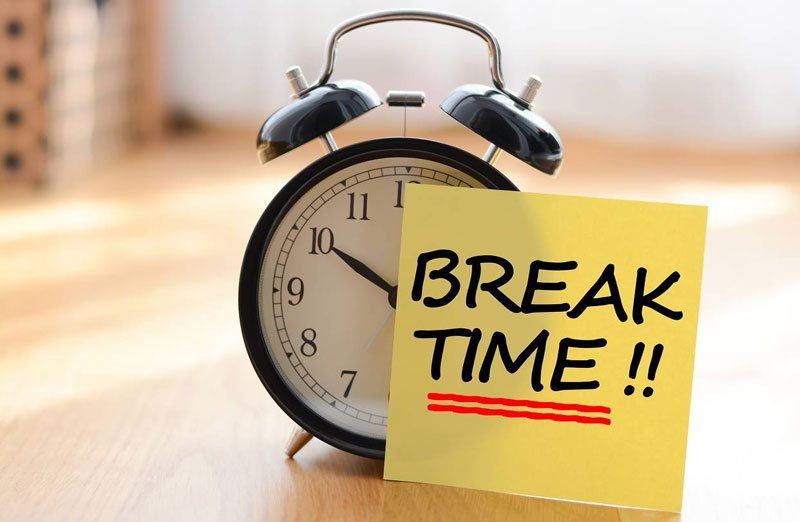 Amendments to the Employment Relations Act 2000, passed by Parliament on 5 December 2018, sees a reintroduction of the previous requirements to set specific times for rest and meal breaks.
These requirements, previously repealed within legislation in 2016 by the National Government, create a restrictive step backwards for many workplaces. Prior to the previous date of repeal, many businesses found the requirement to ensure rest and meal breaks were taken at legislatively prescribed periods highly impractical. This saw parties agreeing to recognise the breaks at times that were more reflective of the business environment worked within or more aligned with the nature of the duties and responsibilities undertaken.
The reinstituted legislation applies from 6 May 2019 and will be required to operate in all workplaces unless the parties agree otherwise in writing. The confirmed provisions are:
between 2-4 hours of work, a minimum 10-minute rest break must be taken in the middle of that period;
between 4-6 hours of work, a minimum 10-minute rest break one third of the way through the work period and a 30-minute rest break two (2) thirds of the way through the work period; and
between 6-8 hours of work, a minimum 10-minute rest break between the start of work and the meal break, a 30-minute meal break in the middle of the work period, and a 10-minute rest break between the meal break and the finish of work.
To avoid having to fit into this prescriptive model, that may not be practical for many workplaces, the Employer and Employee must agree in writing on the times all breaks are to be taken. This means that there could be a completely different regime of rest and meal breaks operating within your business, as long as there is mutual agreement. If no agreement is reached, the default legislative model of breaks (as above) will apply.
What will you need to do to ensure you are not breaching the Act?
If, by mutual agreement, the Employee and Employer come to a different break arrangement – i.e. a one (1) hour break to be taken in the middle of the Employee's working day – this must be recorded in writing and signed by the employees who will be subject to this process. This could be recorded within the Employment Agreements (Individual and Collective), within a Meal and Rest Break Policy, or even a weekly break schedule which sits alongside the confirmed shift roster.
If you are unable to demonstrate that agreement has been reached on the meal and rest break process applying within your business (if different to the legislative provisions), you may be subject to a penalty imposed by the Labour Inspectorate for being in breach of the minimum legislation provisions.
Additional provisions will apply for Employees working within an essential service where the taking of breaks may be restrictive due to the nature of work to be completed by Employees; and the continuity of that service or product is crucial to public interest or public safety; and the Employer will would incur unreasonable cost in replacing an Employee with similar skills or experience over the period of the break. If you can satisfy all three (3) of these requirements, an Employer will be considered exempt from taking breaks as defined within the Act. However, if this is the case, the Employer and Employee will still need to mutually agree when rest and meal breaks will be taken, to ensure that no undue Health and Safety risks are incurred through Employee fatigue.
If you require further advice about what the changes to rest and meal breaks could mean for you or would like us to draft a Policy for rest and meal breaks, please do not hesitate to contact us – we would be happy to help.
The Employer File is written by Russell Drake, of Russell Drake Consulting Ltd., Specialist Employment Relations Consultants who act exclusively for Employers - see www.russelldrakeconsulting.co.nz or phone (07) 838 0018.